The beauty of Damascus steel! Ebematsu's original kitchen knife "SHO-SUI"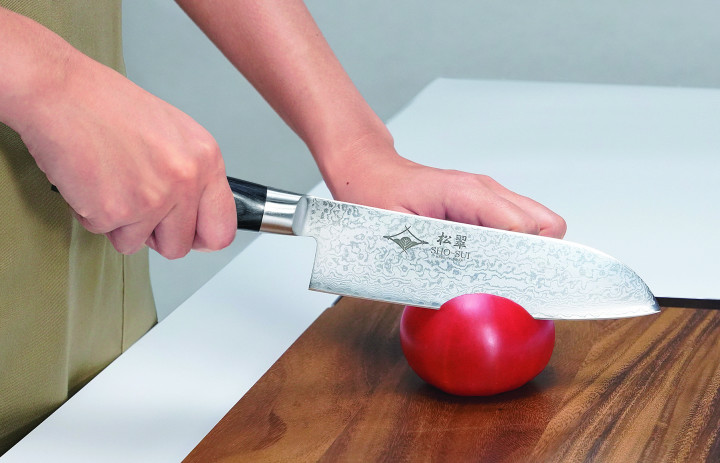 We are pleased to introduce our new original brand of kitchen knives "SHO-SUI" produced by Ebematsu Shoji.
"Sho-sui" means "the leaves of a pine tree that remain bright green with little change in appearance," and this knife also carries the message of wanting to maintain a sophisticated design and sharpness that will not be lost to the times.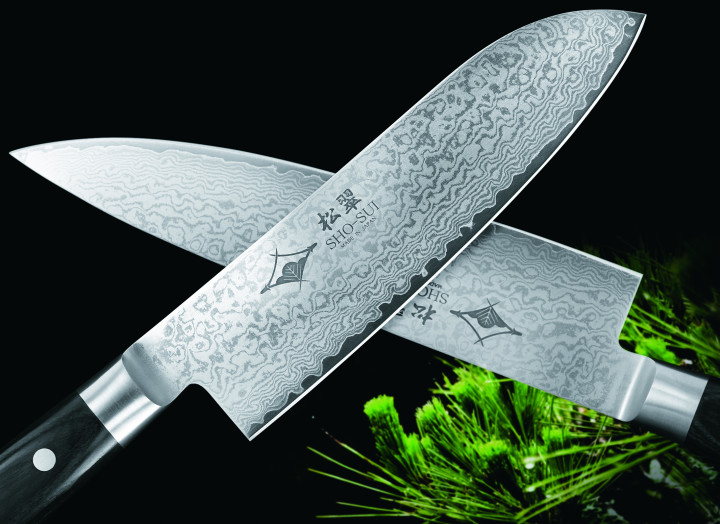 Striped beauty
The first thing to note is how beautiful it is! The stripe pattern that emerges on the surface is beautiful, isn't it?

This is a remarkable feature of so-called "Damascus knives," which are created by forging a layer of metal on a core material.

Many fans are fascinated by this beauty, and these knives are especially popular among foreigners.
Sho-sui is also a Damascus knife made of multiple layers of stainless steel, with a high-grade core material called "VG10".

It is a top-grade blade steel that is resistant to rust and keeps its sharpness for a long time, and is characterized by its resistance to spills despite its hard material.

It can be used even longer if it is resharpened.
I tried cutting tomatoes with Sho-sui.

Now, I actually tried to use Sho-sui.

When I held the handle, it was a little heavy.

When I put the blade on the tomato, it slices the tomato like a charm!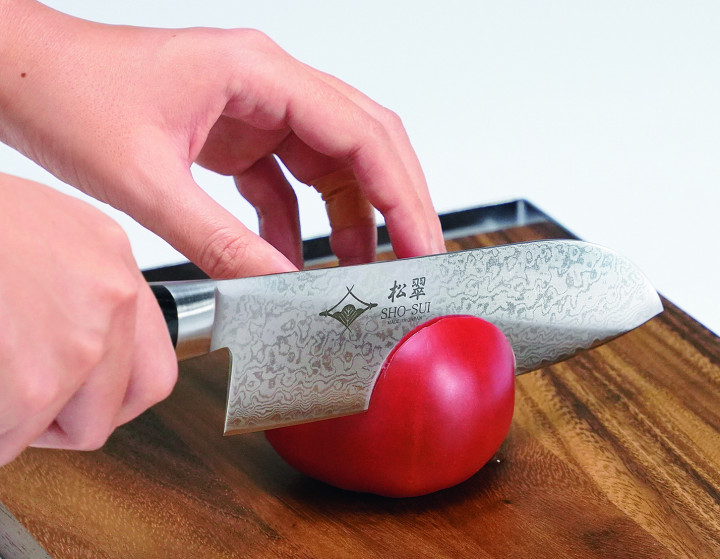 The knife goes in smoothly and without effort.