Ebematsu Shoji exhibited at "RAMEN/IZAKAYA EXPO2022 in USA" held in Houston, USA at the end of June!
Ramen Expo USA | Houston | Jun. 25th & 26th 2022
Why Ramen in America? Izakaya? You may be wondering, "Why Ramen in the U.S.?

In fact, the ramen boom in the U.S. began in the 2000s with the opening of MOMOFUKU, run by Korean-American David Chang, and a number of well-known Japanese chain restaurants such as Ippudo and Ichiran have been landing in New York one after another.

In the years since, the ramen boom has spread from New York to Los Angeles and other parts of the United States, and has now begun to take root as a "culture" rather than a transient "boom".

Unlike Japan's so-called "ramen shops," in the U.S. ramen + sake = an exotic and fashionable date spot.

So we went to a popular ramen restaurant near downtown Houston, "Jinya," to do some market research!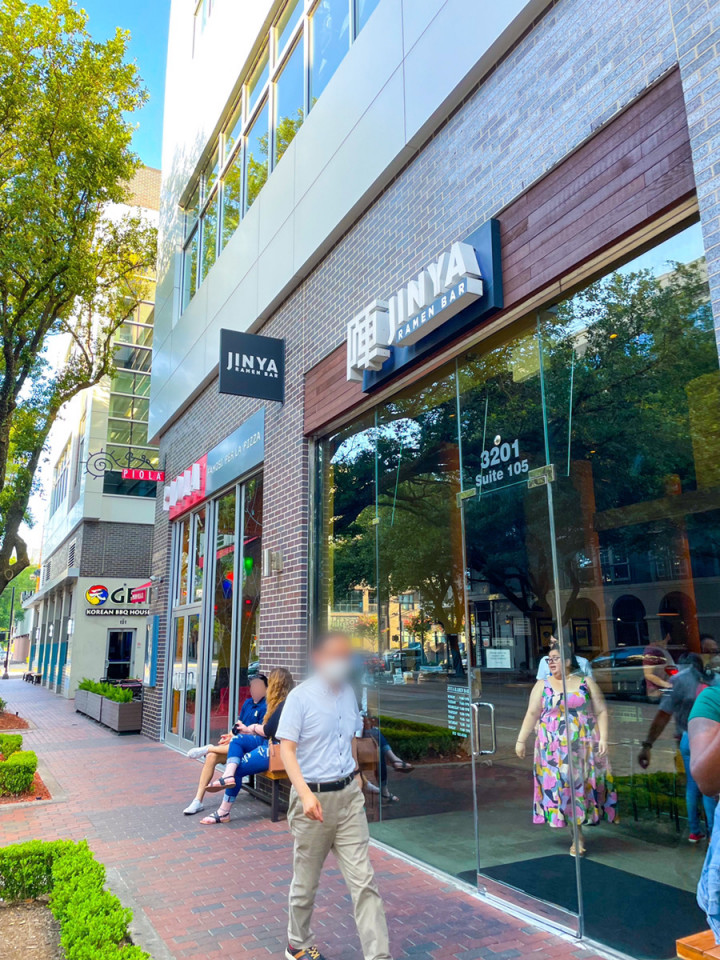 The boutique-like exterior and large glass doors are stylish!
The store is a little dimly lit, and the mood is elegant, just like a date spot! It's a date spot with a classy atmosphere!
The restaurant was packed with girls' groups and couples. It is said that standing in line is a great experience at a ramen shop. It's a wonder!
In the U.S., most ramen restaurants serve tonkotsu (pork bone) ramen, but this time I tried miso ramen.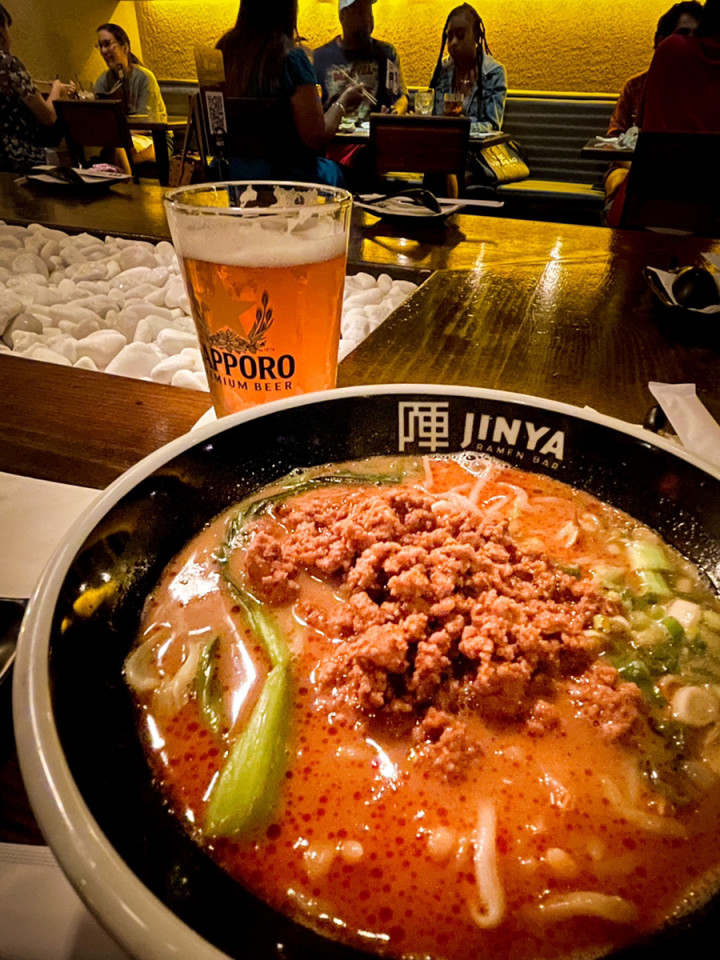 Spicy Umami Miso Ramen - about 1,500 yen
Spicy!
It's not the hot chili peppers of Japan, but rather a curry-like flavor with miso paste.
The miso ramen of recent years in Japan has a strong flavor and a lot of garlic, but compared to this, the flavor is a little lighter and may be a little lacking for Japanese people.
However, this is because the taste is tailored to the local people's tastes.
There were also "SAPPORO" and "KIRIN" beers, which made me feel Japan.

Well! Let's get back to the main topic.

The venue was the Houston NRG Center. It is a facility with a convention center, a dome, and a football stadium on a vast site. By the way, the temperature outside was 39 degrees Celsius. Sweat doesn't stop.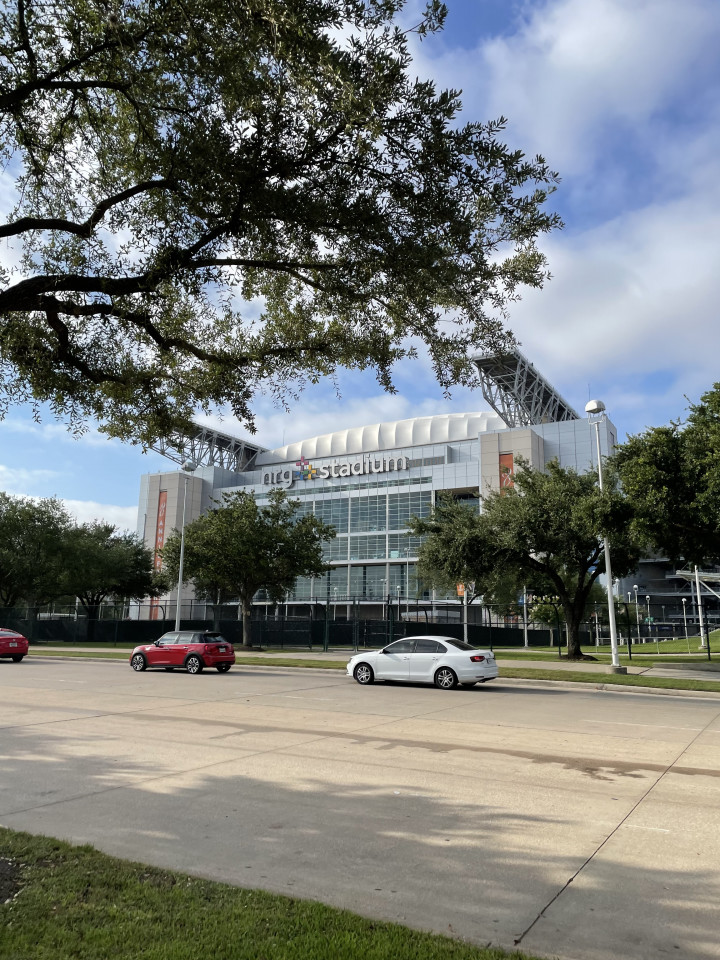 NRG Stadium, home of the NFL Houston Texans.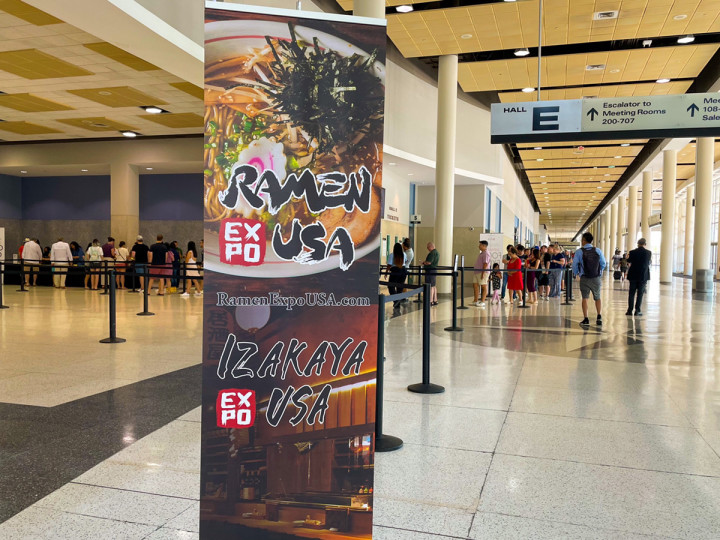 Entrance in front of the venue. The line up is already underway.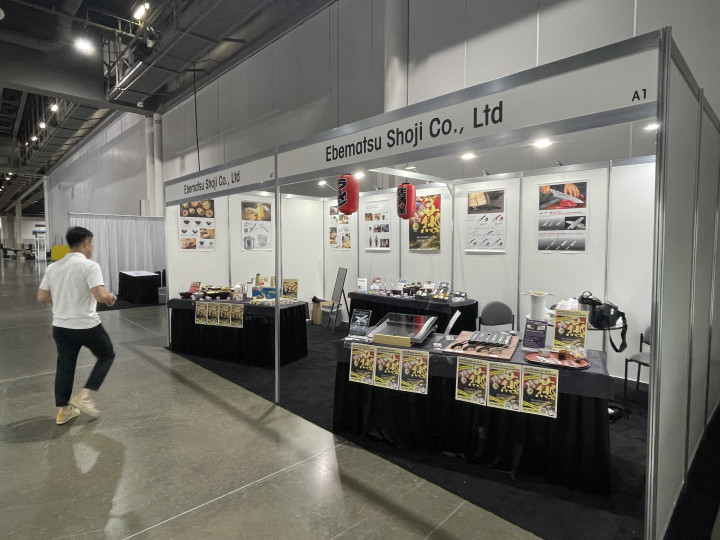 Our booth is right in front of the entrance gate! We are expecting to attract many visitors.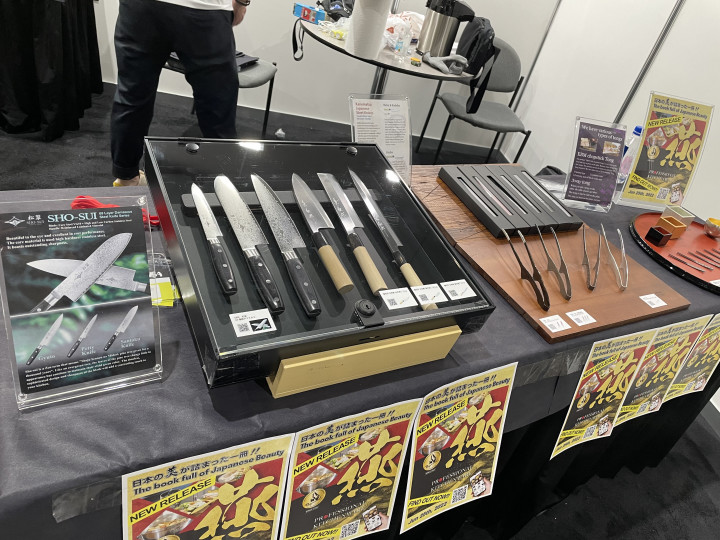 Our original brand kitchen knives "Shosui" series are also on display.
RAMEN/IZAKAYA EXPO is an exhibition where noodle makers, food manufacturers, beverage manufacturers, seasonings, tableware, cooking utensils, and other vendors related to ramen and izakaya gather under one roof. It is held once a year and travels to various cities. The last show was held in Chicago, and this time it will be held in Houston.
The clientele is mainly restaurant owners. Those who serve sushi, ramen, and alcoholic beverages are looking for new ingredients and cooking tools.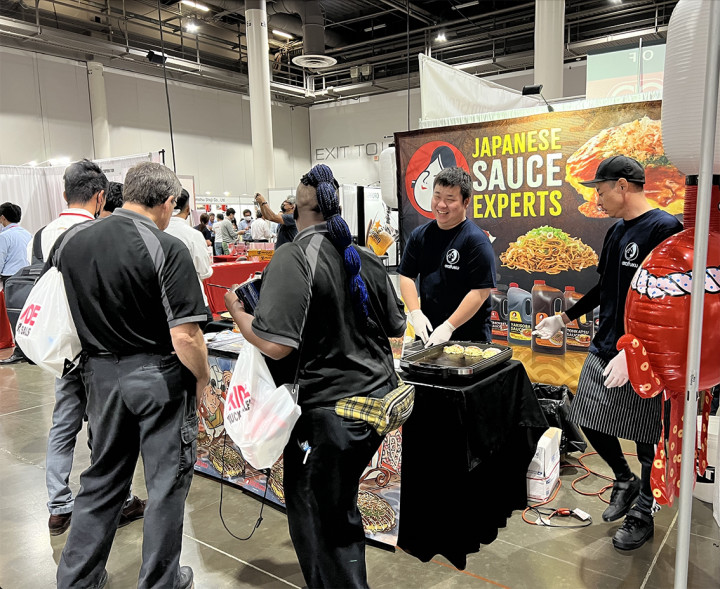 People lined up for tastings from a well-known Japanese seasoning manufacturer.
Chopsticks" were particularly eye-catching at our booth this time.
Gurumen Chopsticks or Tornado Chopsticks by Akebono Sangyo, which are used in ramen shops all over Japan.
It is extremely difficult for these people, who are not from the chopstick culture, to grasp noodles well. Disposable chopsticks are certainly easy to grasp, but in this age of sustainability, reusable chopsticks are in direct demand.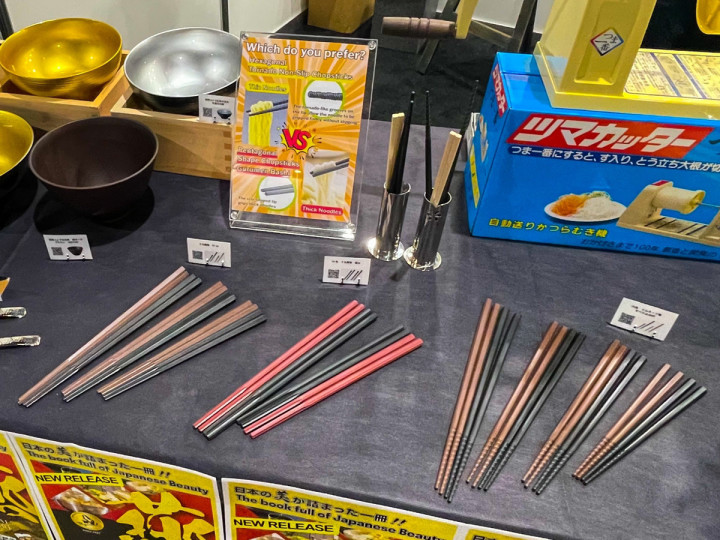 From left: Hexagonal Gurumen chopsticks, Gurumen chopsticks (extra thick), Tornado chopsticks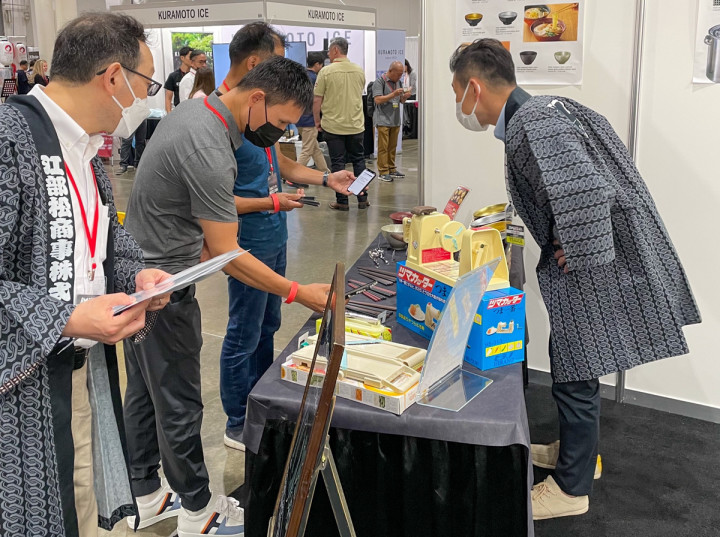 Curious about chopsticks in shapes they had never seen before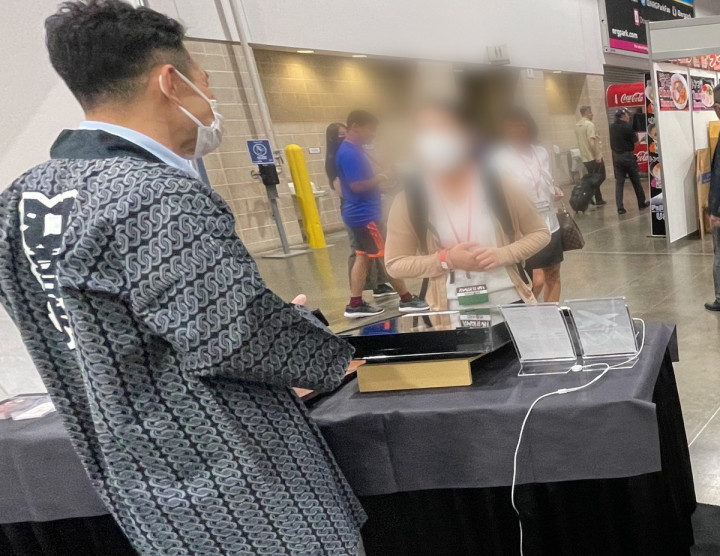 Many Japanese-Americans were happy to see Japanese cooking utensils!
This is actually the third time we have exhibited at the Ramen Expo.
At first, we didn't know what we were doing, but after several years, we received inquiries about the products we exhibited, and people said, "You are exhibiting again this year! We are participating again this year!
I was surprised to hear that we were exhibiting at the show this year. I am starting to get a sense of whether people overseas know about EBEMATSU SHOJI as well. The "excitement" of food is universal. I want to deliver to people around the world the wonder of the cooking tools and Tsubame products that produce this excitement. We are participating in overseas exhibitions with this in mind, albeit steadily.